Why do you look for the living, among the dead? He is not here, he has been raised to new life. Alleluia, Alleluia!


That is one of my favorite songs sung during the Easter Sunday mass at St. Thomas. The choir always does a beautiful job with the music, especially that piece in particular. I kept humming that and the opening number from the movie
Pocahontas
all day yesterday (don't ask where that one came from, it just showed up in the playlist inside my head).
I caught myself humming the same lines (excluding
Pocahontas
) again this morning as I was getting ready and then walking to and from class.
Besides being one of my favorites, I deduced that the reason this song kept popping up was that maybe I finally understand what Easter is all about. Don't get me wrong, it's not like I've been in the dark for the past 19 years, I know what Easter is about...just on paper. But I think I
was
in the dark until yesterday.
I finally realized the significance of Easter! Alleluia! Check that off of my "Ah-Ha! Moments" list...which is a list that I pray for constantly. In time, God will reveal things to me, but I would love for my Ah-Ha! Moments to happen right now. It doesn't work that way though.
Someday, those things will get a check mark put beside them. Until then, I am happy being able to check one thing off. Jesus died and rose from the dead. He did that to save all of us, but as Fr. Tom said in his homily, we can't forget that Christ died and rose again for me. For the world, of course remember! But don't forget that He did it for you personally. For
me
.
What greater love is there than to lay down one's life for a friend? I can't think of any. I think that is why Lent and Easter are my favorite liturgical seasons/church holidays/Holy days. I learn so much from them every year.
He is risen! He is risen indeed!
And...
Praise the Lord I can eat meat again! I gave it up for Lent, and that was by far the hardest thing that I have ever done. In past Lenten seasons, I thought giving up soda or chocolate was hard. Puh-leeze. Those were the kiddie pools. Meat was a bottomless ocean of challenges.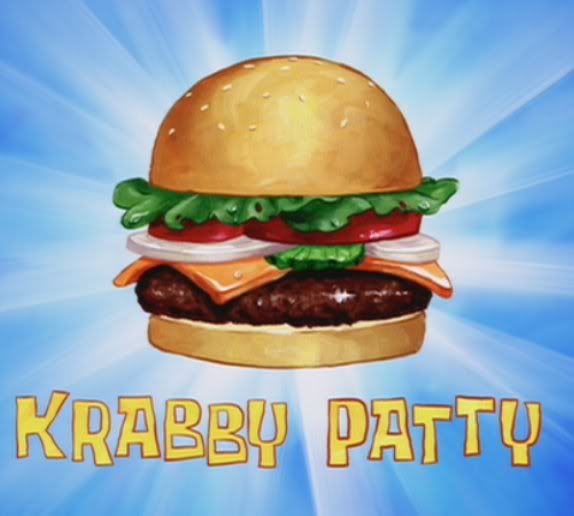 I failed three times, and yes I can count them and remember exactly what meal it was, who I was with, and where I was. Better to repent and talk with God then to be an ungracious guest, as my good friend reminded me...which came after I teasingly scolded him for eating lamb chops last Lent when he gave up meat. So true.
In retrospect, I am glad that I failed. In failing, I learned more about myself and what I am (and not) capable of. My sufferings of passing up pepperoni pizza and burgers paled in comparison to Jesus' sufferings on the cross.
Last Lent, my friends Fr. David and Fr. Christian said:
"we hope the entire parish will fail in our Lenten promises. We are both hopeful that St. Thomas Parish will be unsuccessful each time we attempt to rely only on our own efforts, so that little by little during this Lenten season we will turn more and more to God"
When I tried relying on my own power to pass up meat, it was extremely hard. But when I remembered why I was doing it and Who was there to help me overcome temptation, I didn't pick up that bologna sandwich or those buffalo wings.
Next year I might give up meat again, or I might try giving up swearing. Hahaha! We'll see what happens when Lent rolls around next year.